Your partner
for photovoltaic
construction projects
Solarwall SA was founded in 2014. We specialize in the integration of bespoke architectural photovoltaic solutions.
We have long been aware of how often there is a misfit between the visions of architects and what solar specialists are able to offer. And this is where we come in: by specializing in the holistic design of photovoltaic building projects, we are able to find the right solutions to suit the individual requirements of each and every project.
We are on a mission to actively shape the energy revolution. In the rapidly growing solar energy market, electricity production for individual use is becoming increasingly important – and Solarwall SA is leading the way with creative and innovative solutions. In 2019, our Silo Bleu project in Renens (link) was awarded the Swiss Solar Prize in the "New builds" category.
We work with a comprehensive network of architects, fitters, solar panel manufacturers and operators – we have been building partnerships within the industry for many years.
With offices in Lausanne and Zurich, we are perfectly positioned to handle projects across Switzerland and beyond.
It doesn't matter which stage of construction the building is currently in, Solarwall will find attractive, customized solutions for each project.
Do you have any questions? Contact us now for more information.
Solarwall: Our team for your solar projects
We specialize in the holistic management of building-integrated photovoltaics. We can support you and your solar project from the planning stages, through assembly, to annual maintenance and beyond. Our team of independent solar specialists in Lausanne and Zurich is on hand to cover all your needs.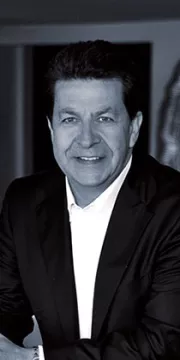 Pierre-Olivier Cuche
Chief Executive Officer
Pierre-Olivier Cuche is the founder of Solarwall and has been managing the company since it was founded back in 2014. An electrical engineering graduate, he has over 20 years' experience in the field of solar energy and façade engineering.